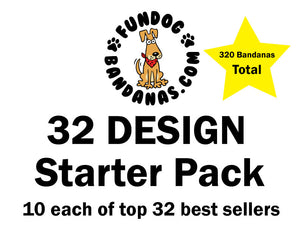 Wholesale 32 Designs Best Seller Starter Pack - OSFM
Starter Pack includes 10 each, One Size Fits Most of 32 of our most popular designs.
Rack Sold Separately
You may switch out any of the 10-packs you do not like and substitute your own favorites.
Check with us to see what the currently most popular designs are included.